A B O U T U S
TC Office Solutions Sdn Bhd (formerly known as TALKCOM COMMUNICATION) was incorporated about 18 years to cater to the ever growing needs of the systems industry in new century. We constantly stay ahead with information of Communication, Security & Software Technology to provide our customer with full solution and sustain competitive advantage.

Our company is led by a strong management team with direct knowledge of the industry, extensive research experience and unique administration skills. Furthermore, we had a knowledgeable IT team with experience in various areas of the Information & Communication Technology (ICT) Industry covering broadband internet network integration, VoIP, SIP Solutions and others internet and security related systems. Therefore, we fully capable of handling projects of any magnitude.

We always in touch with the ever growing technology industry, knowledgeable in the latest state of innovative in approaching project assignments, strive to provide total integrated quality electronic systems and ensure high level of customer satisfaction with efficient after sales service, thus providing the most suitable solution for each and every individual needs and translating them into total satisfaction for every customer.
O U R V I S I O N
To provide customers with a complete solution to all their current and future internet, private network, integrated voice, data network and other related system needs.

We has established a reputation for quality work and plan to continue to enhance its image in the industry. The company seeks to become a well-known and respected provider of advanced network solutions by:
Seamless organization that respond faster and more effectively to our clients need as market demands.
Intuitive management systems and desktop productivity tools that empower employees of our client's.
To give all of our customers a great selection and excellent products and quality services.
Continuous access to the innovations of the Internet & IP Related matters.
Unprecedented application performance including visual voice management and desktop integration.
Total cost of ownership model that delivers substantial cost savings.
To reward our valued customers with special benefits, no matter how they shop : In-Flyers, In-Yellow Pages, By Phone or Recommended By Friends.
O U R C U L T U R E
At TC Office Solutions Sdn Bhd, we inculcate the corporate culture of Partnership Involvement at all levels between the company and:
Customer
Principals & Suppliers
Employees
Marketing Network
Contractors
A W A R D S & A C H I E V E M E N T S

** Latest Technical Training Achievements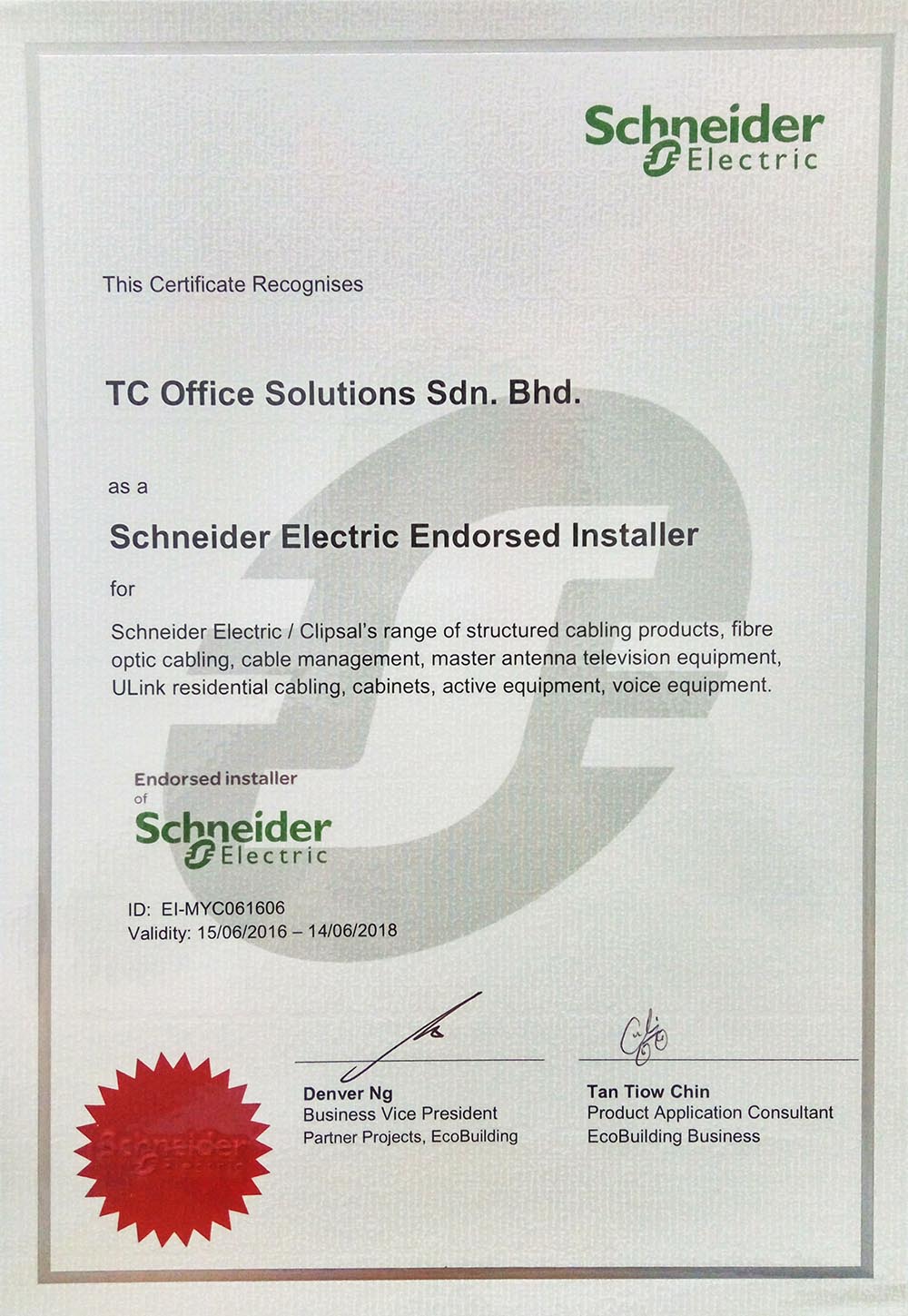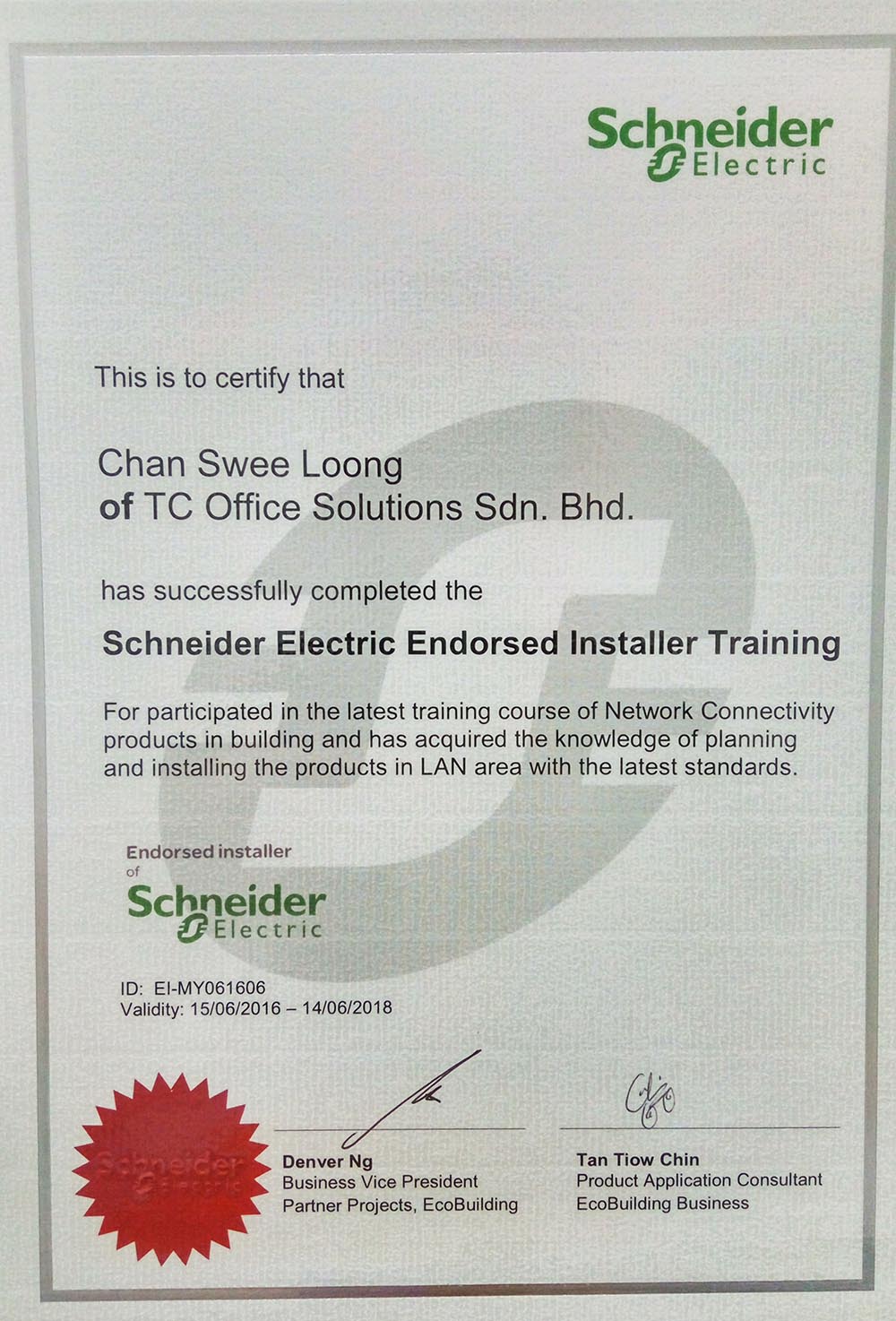 Schneider Electric Endorsed Installer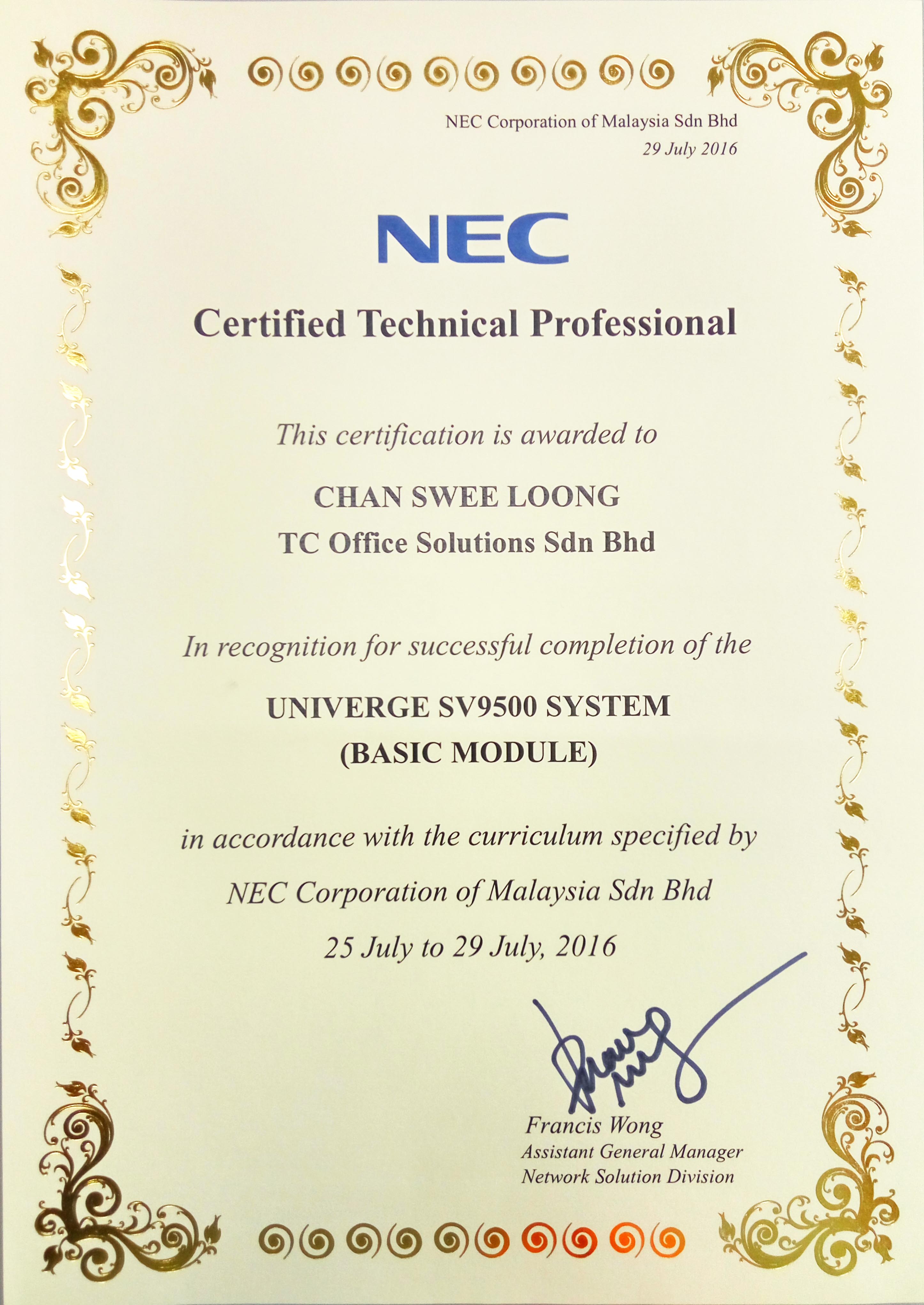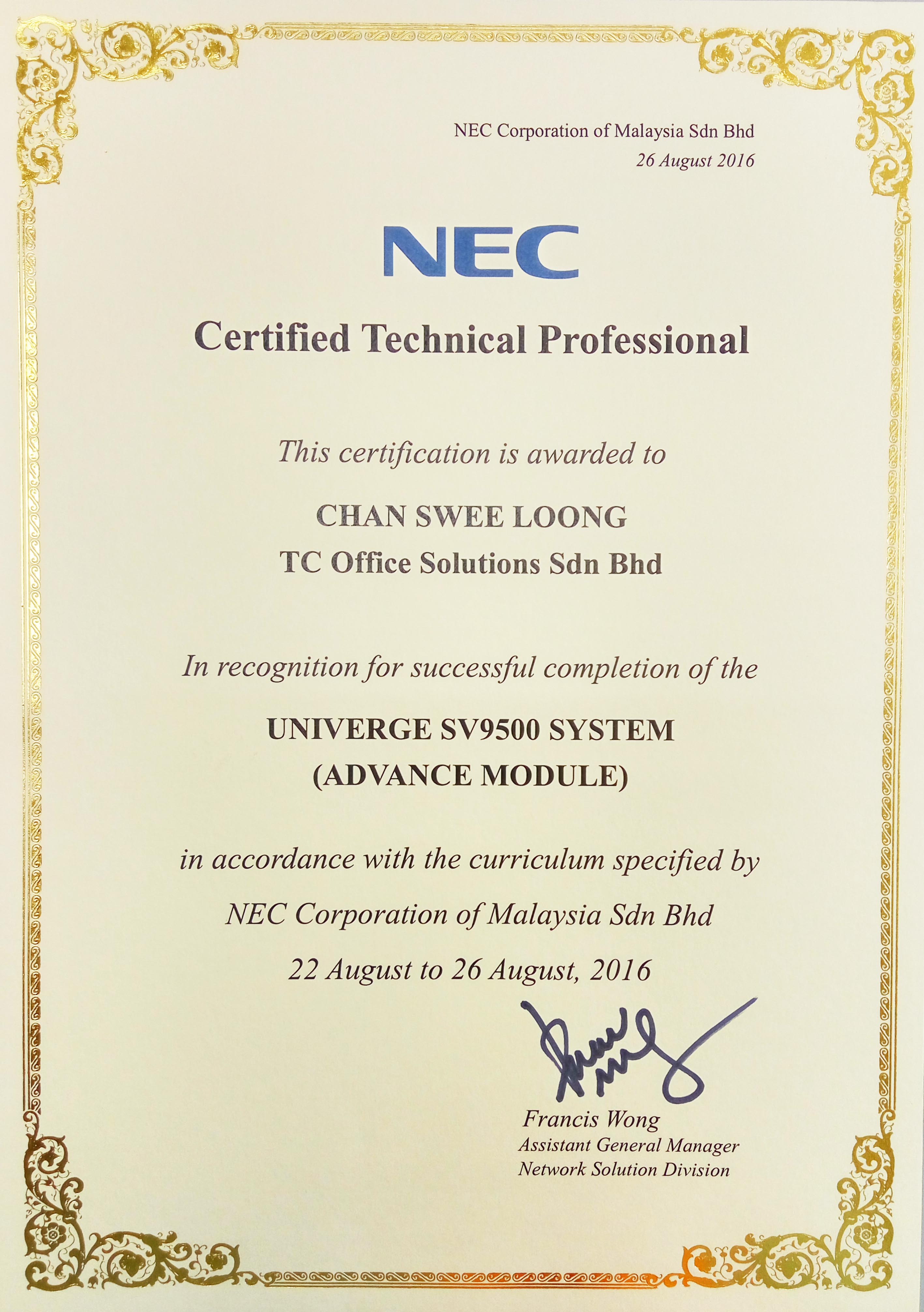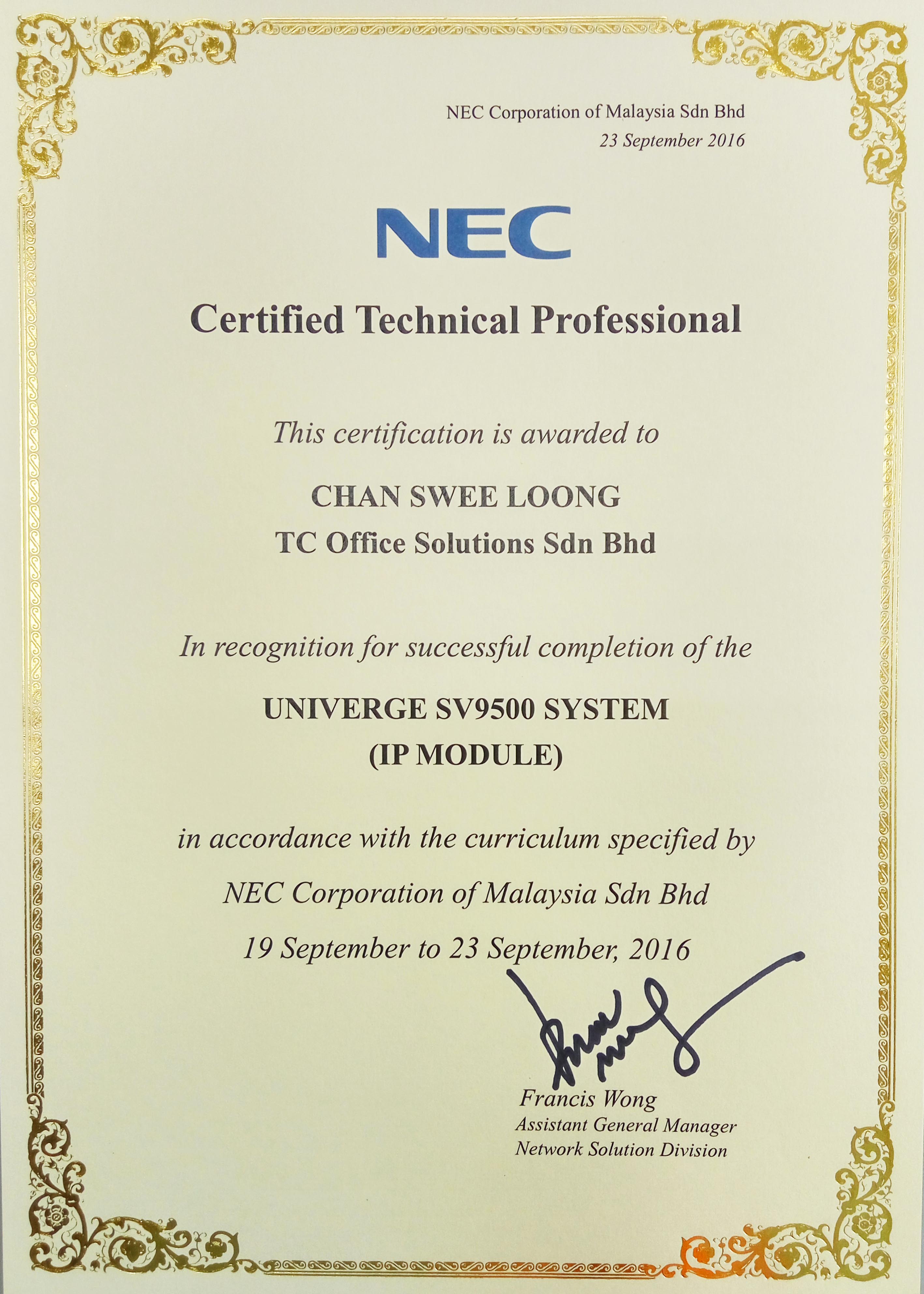 NEC SV9500 Technical Training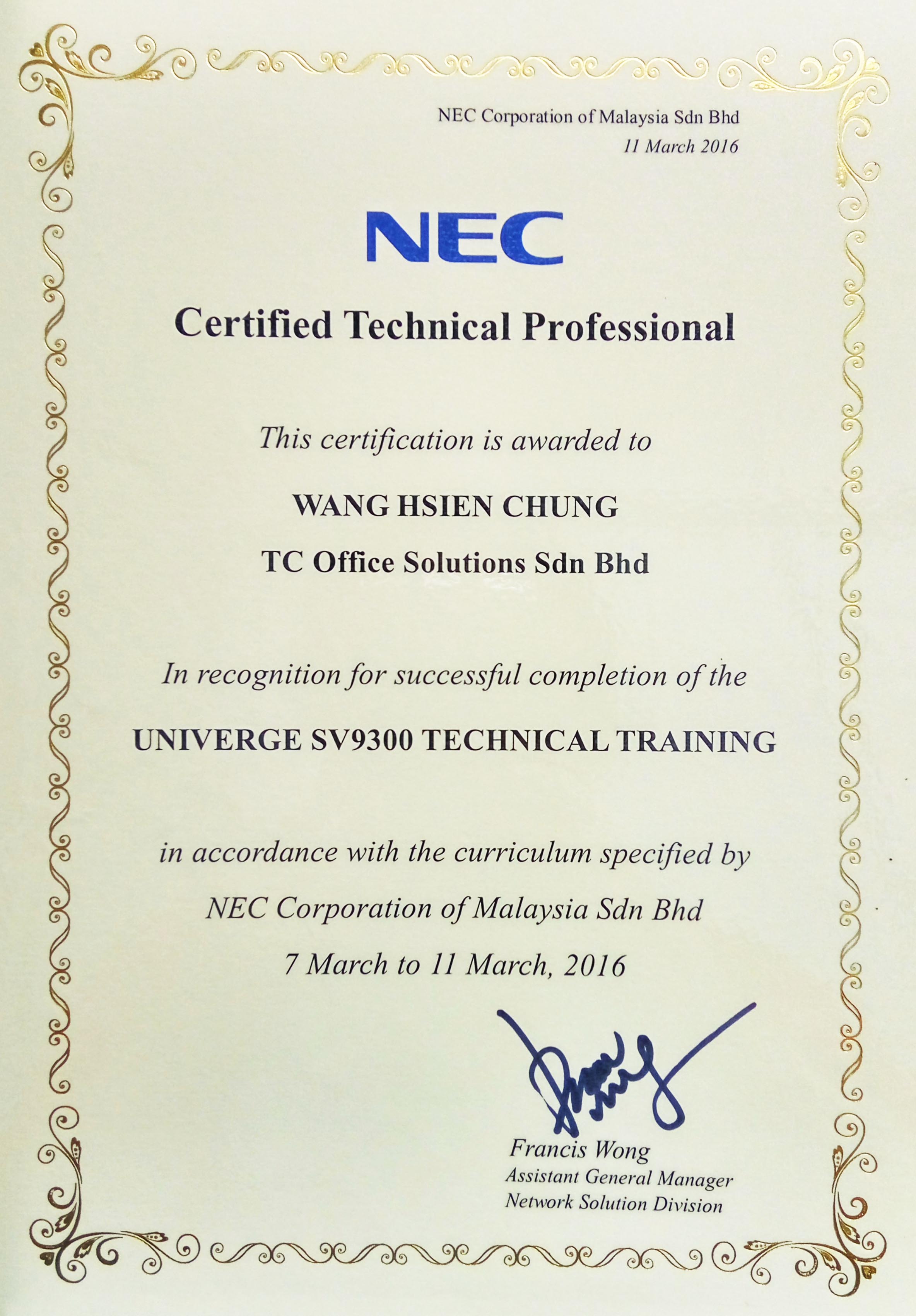 NEC SV9300 Technical Training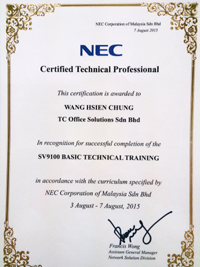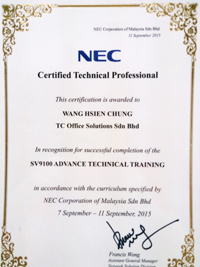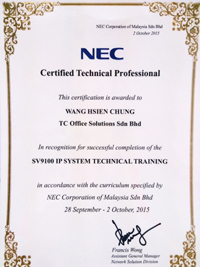 NEC SV9100 Basic Technical / SV9100 Advance Technical / SV9100 IP System Technical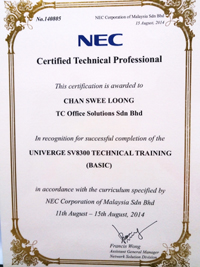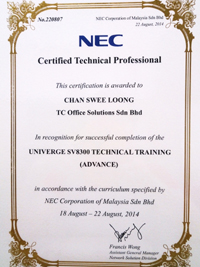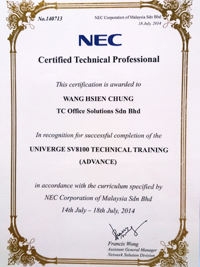 NEC SV8300 Basic Technical / SV8300 Advance Technical / SV8100 Advance Technical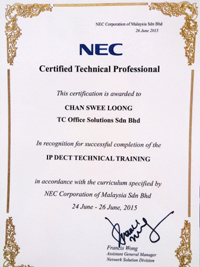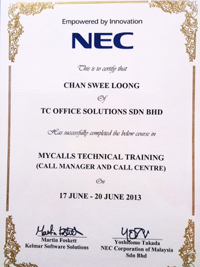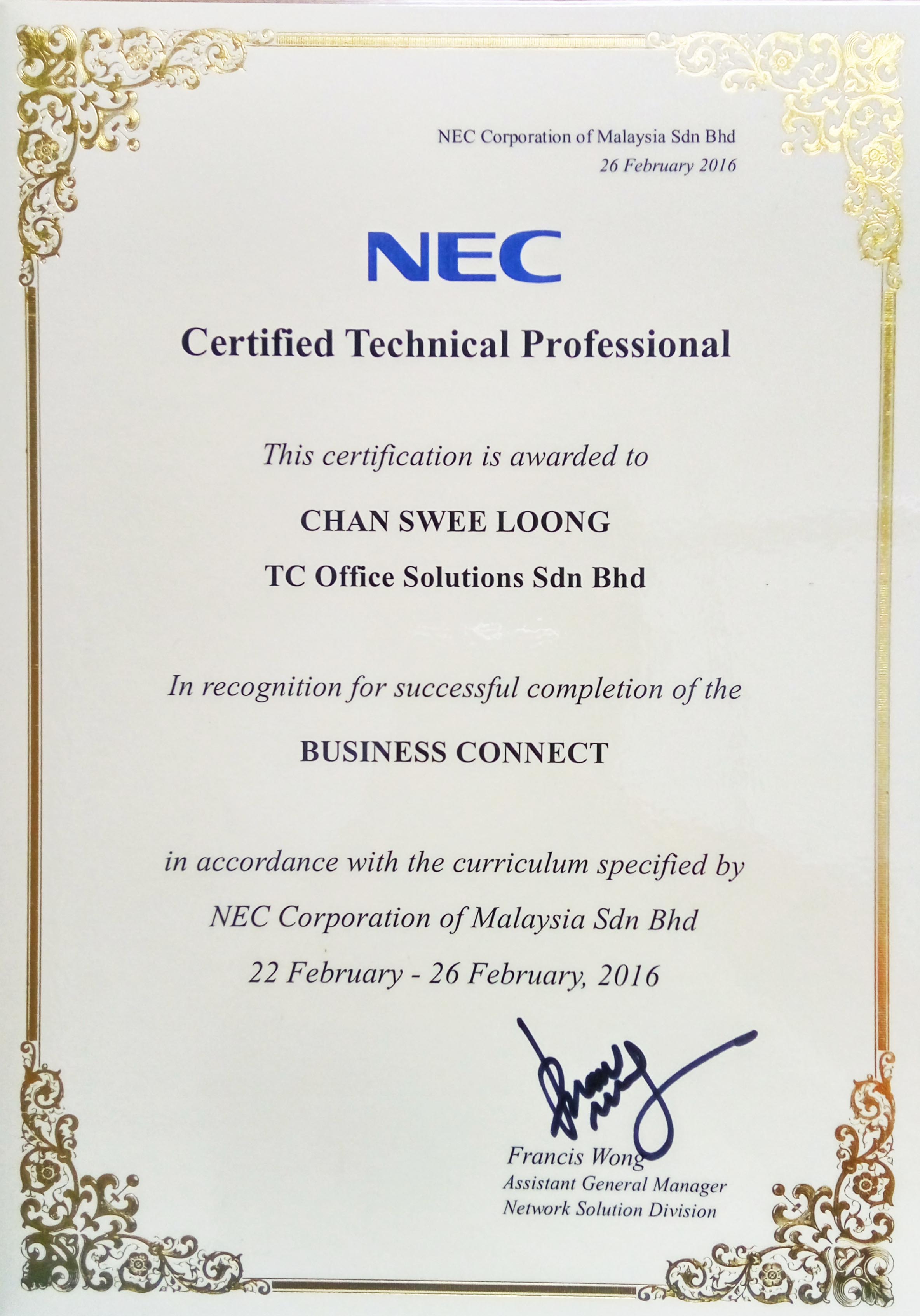 NEC IP Dect Technical / NEC MyCalls Technical / NEC Business Connect



** Latest Sales Contribution Achievements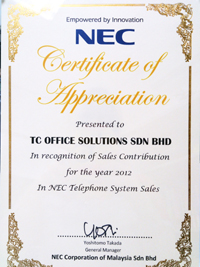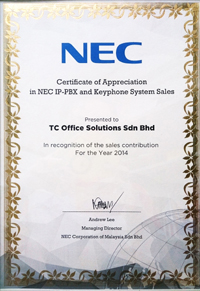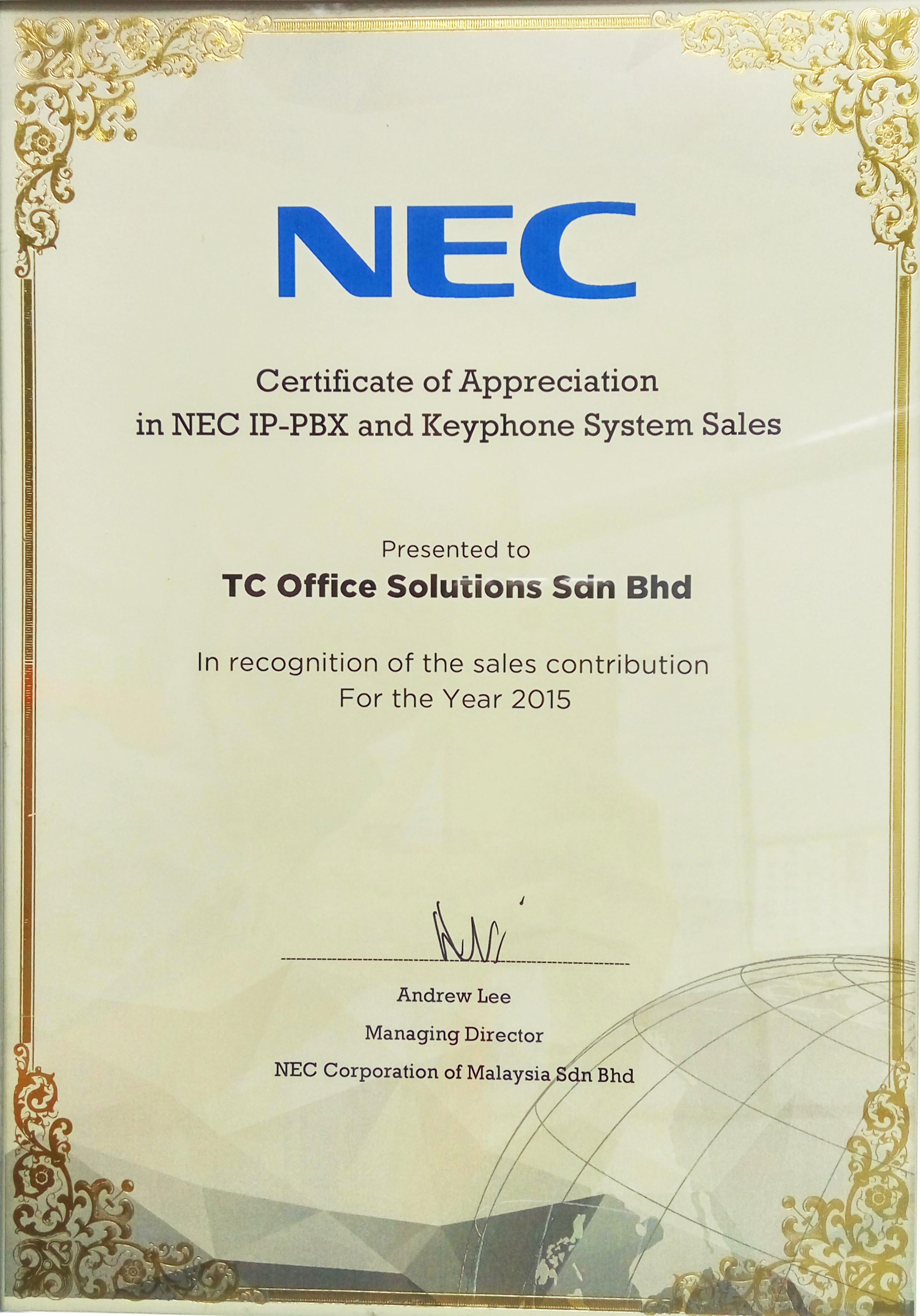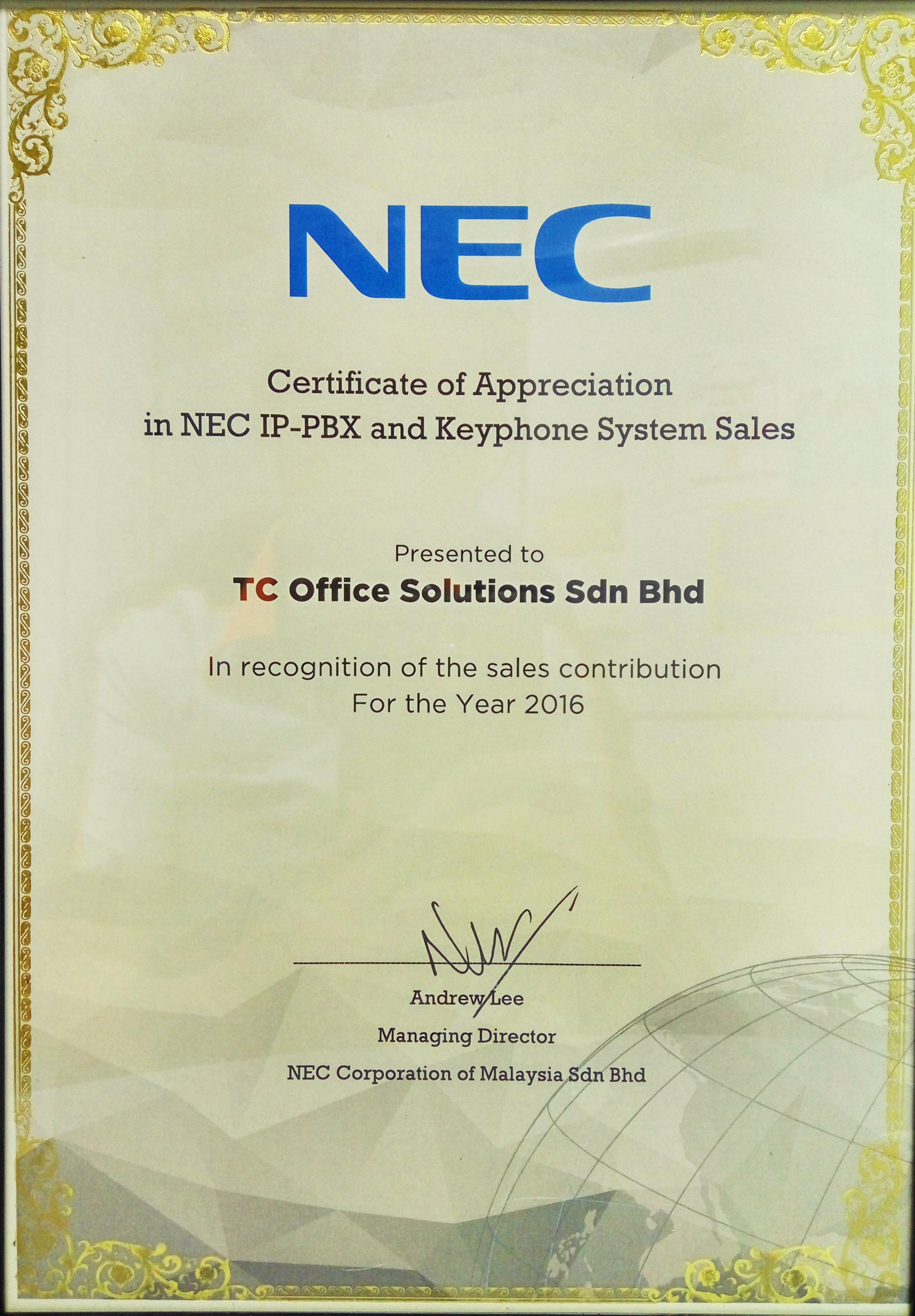 Year 2012 / Year 2014 / Year 2015 / Year 2016

** Latest Awards