A B O U T U S
TC Office Solutions Sdn Bhd (formerly known as TALKCOM COMMUNICATION), based in Penang, Malaysia, founded 18 years ago has been catering to the Office Communication System by offering excellent products and services ever since. Over the years, our company had been certified Gold Partner and recognized as a technical professional by NEC Japan. We are also awarded for our profound sales contribution and continuous excellence as a technical service provider.
We strive to stay ahead in gathering knowledge from different aspects of the industry including Communication, Security & Software Technology in order to provide you with a complete and innovative solution.
Furthermore, our company is led by a strong management team equipped with direct knowledge of the NEC enterprise communication system. We also conduct extensive research to constantly improve our products and to top it off; we governed our company with a proven set of administration system.
Also, we pride ourselves in incorporating the latest technology and innovative approach when handling project assignments. We strive to provide an integrated electronic system only of the highest quality and with efficient after-sales services. Therefore, you can place your confidence in us for providing a pragmatic solution to handle your needs.
WHAT WE DO
Our core business involves supplying and setting up Office Communication System such as Corporate Keyphone, Intra Office Communication System (PBX), Ip-Based Private Automatic Branch Exchange System (IP-PABX) and Corporate Wireless Intercom System coupled with any voice-related solution.
Besides offering such services, our IT team is also equipped with experience from a different area in the Information & Communication Technology (ICT) Industry. Our area of expertise span from covering Broadband Internet Network Integration, VoIP, SIP Solutions and Closed-Circuit Television (CCTV), Burglar Alarm, General Security System, Facial Recognition or Fingerprint Door Access, Time Attendant, Audio Visual, Presentation Systems, Extra Low Voltage System (ELV) and many more.
From installing NEC Keyphone to integrating CCTV Security System, we are fully capable of handling projects of diverse magnitude and delivering them at an affordable cost for all.
O U R V I S I O N
We aim to be a top leading company for navigating innovative trend among the industry and continue to provide a safe and seamless haven for our client through service satisfaction and price affordability.
With an established reputation in providing quality products and services, we also aim to further enhance our image and become a respected advanced network solution provider by:
• Creating a connected organization that harness quick and efficient response to you.
• Introducing intuitive management systems and desktop productivity tools that empower your employees.
• Offering a great selection of products and services.
• Continuous effort in innovating everything relevant to Internet & IP Related field.
• Providing application that includes visual voice management and desktop integration.
• Providing total model ownership to create substantial cost savings.
• Rewarding valued customers with special benefits.
O U R C U L T U R E
TC Office Solutions Sdn Bhd incorporates a culture of Partnership Involvement at all levels between our company and:
Customer
Principals & Suppliers
Employees
Marketing Network
Contractors
A W A R D S & A C H I E V E M E N T S

** Latest Technical Training Achievements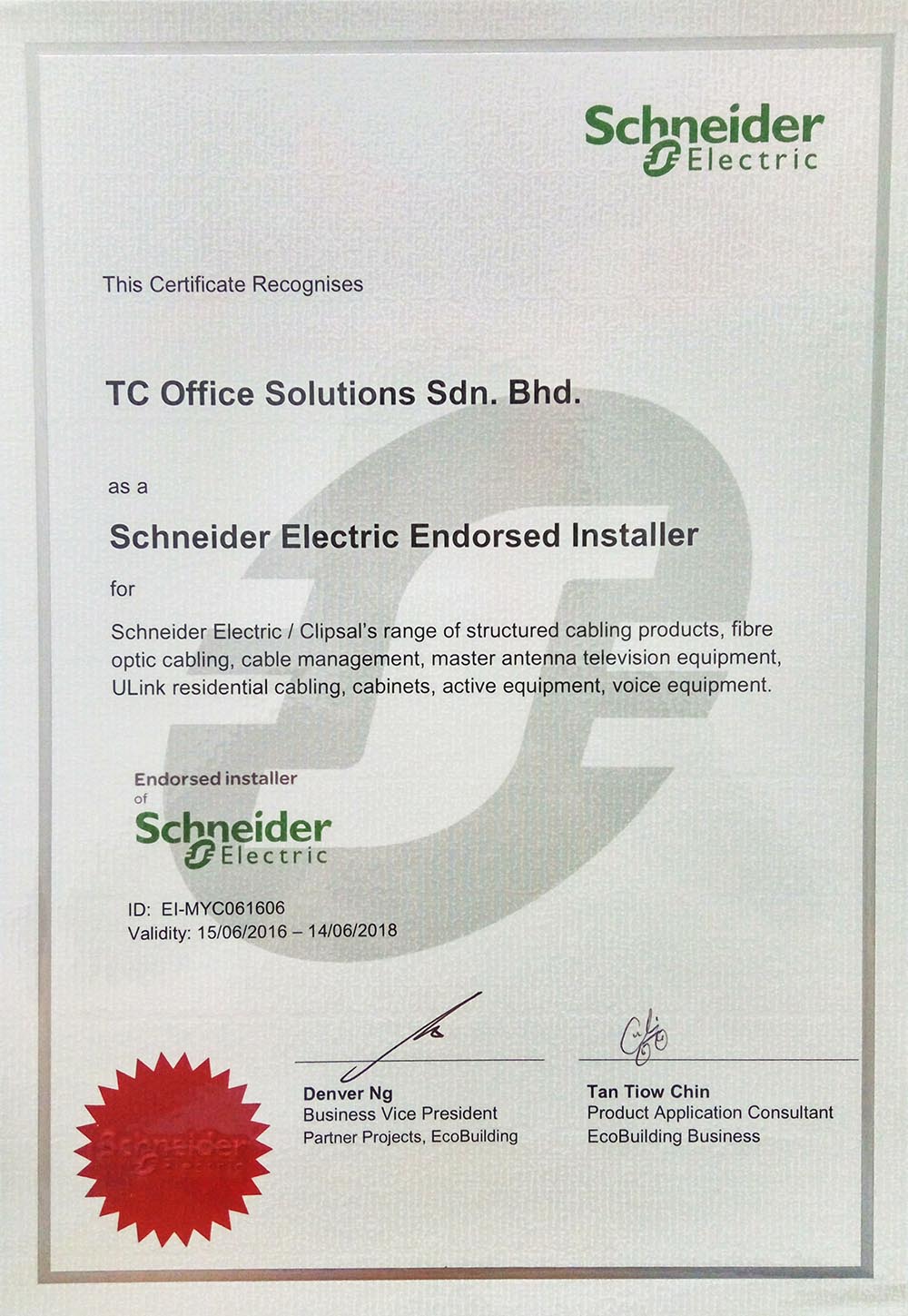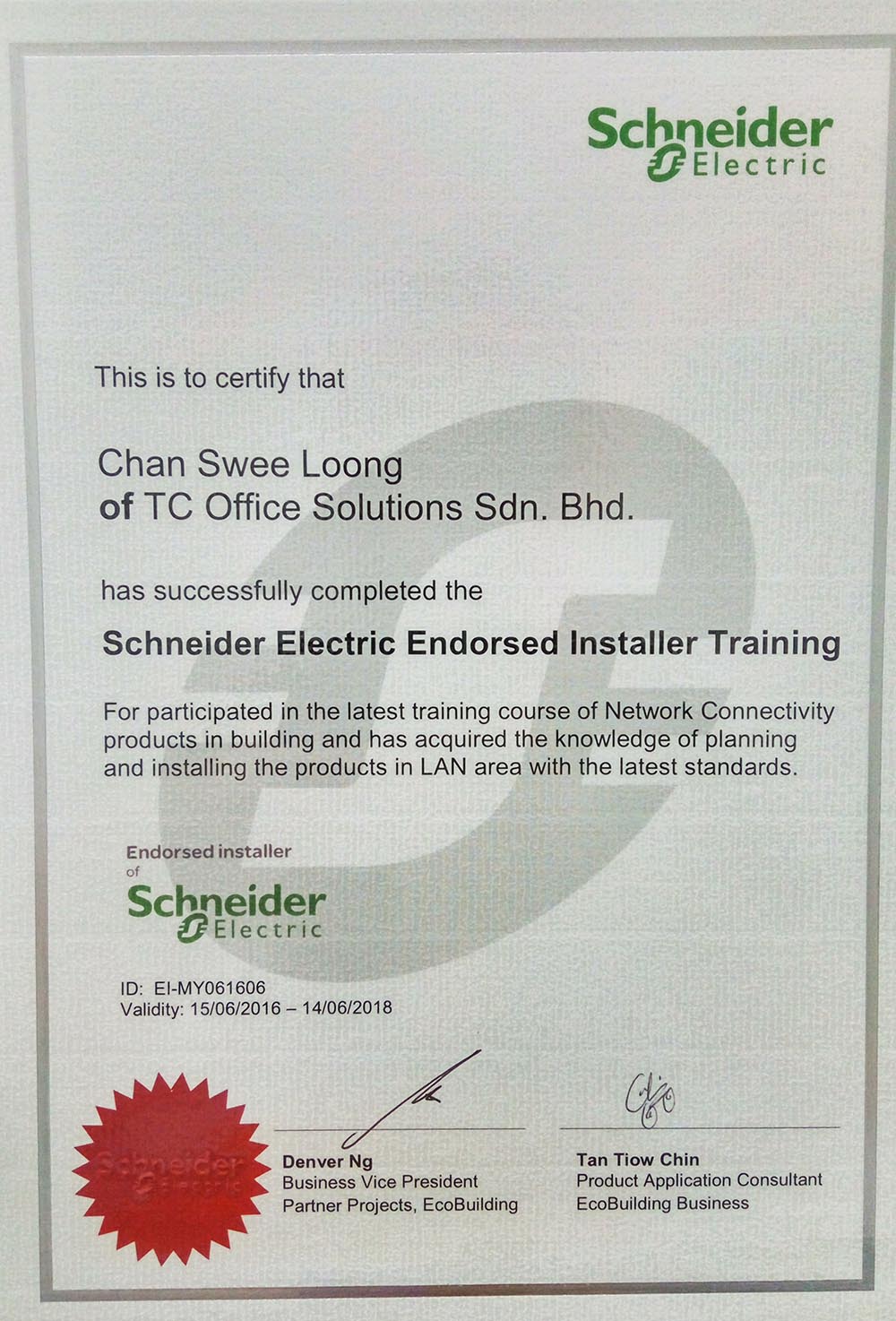 Schneider Electric Endorsed Installer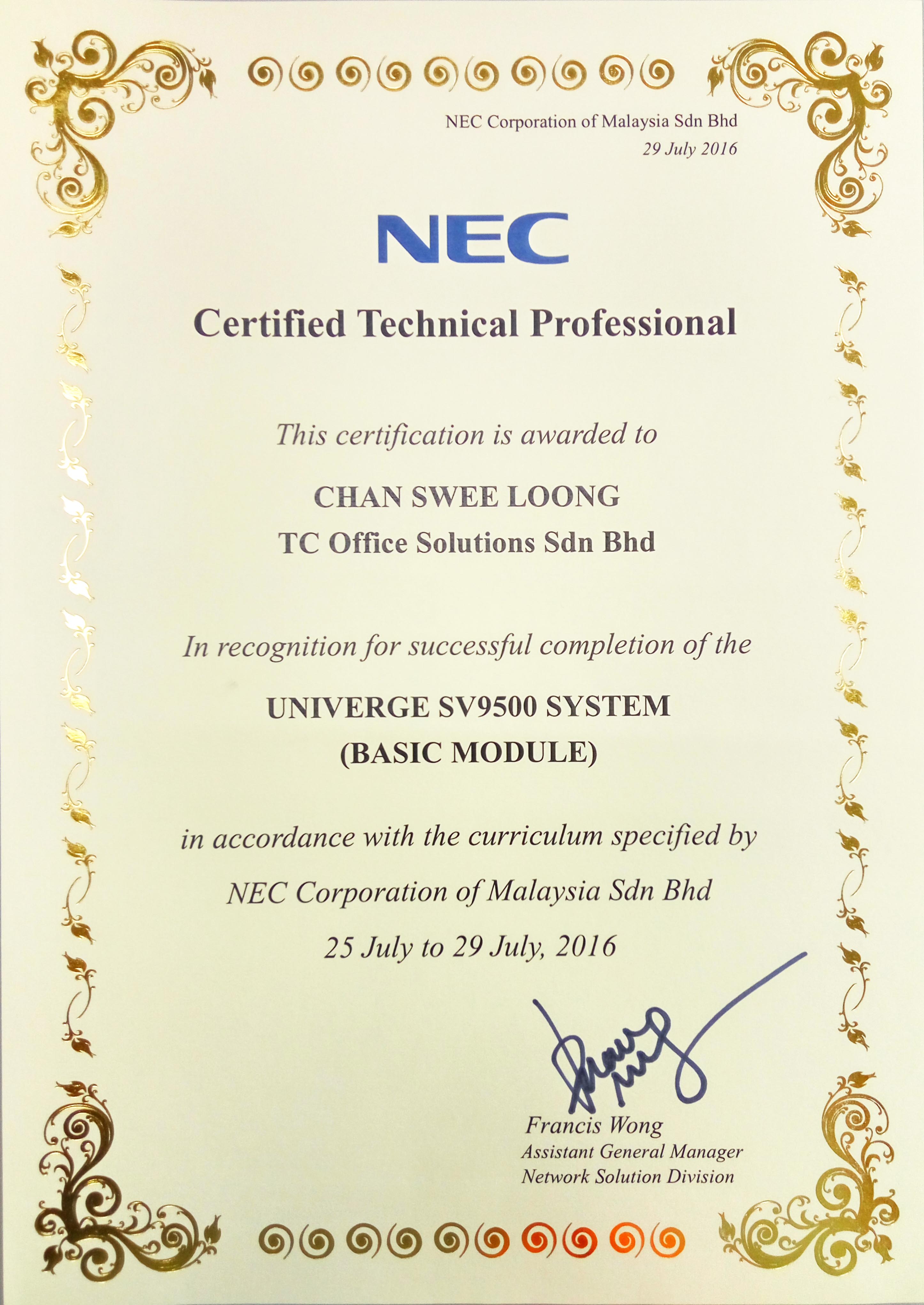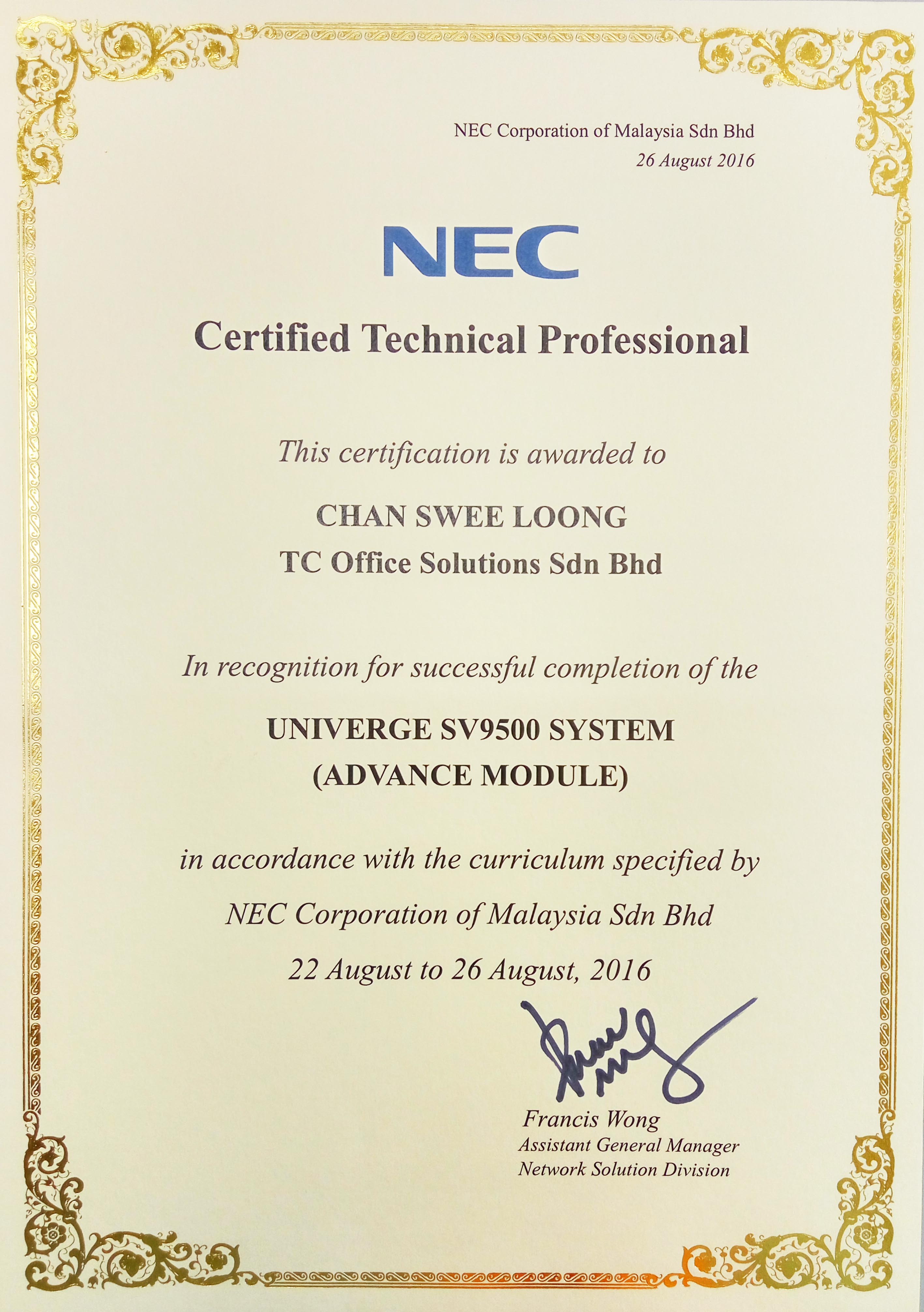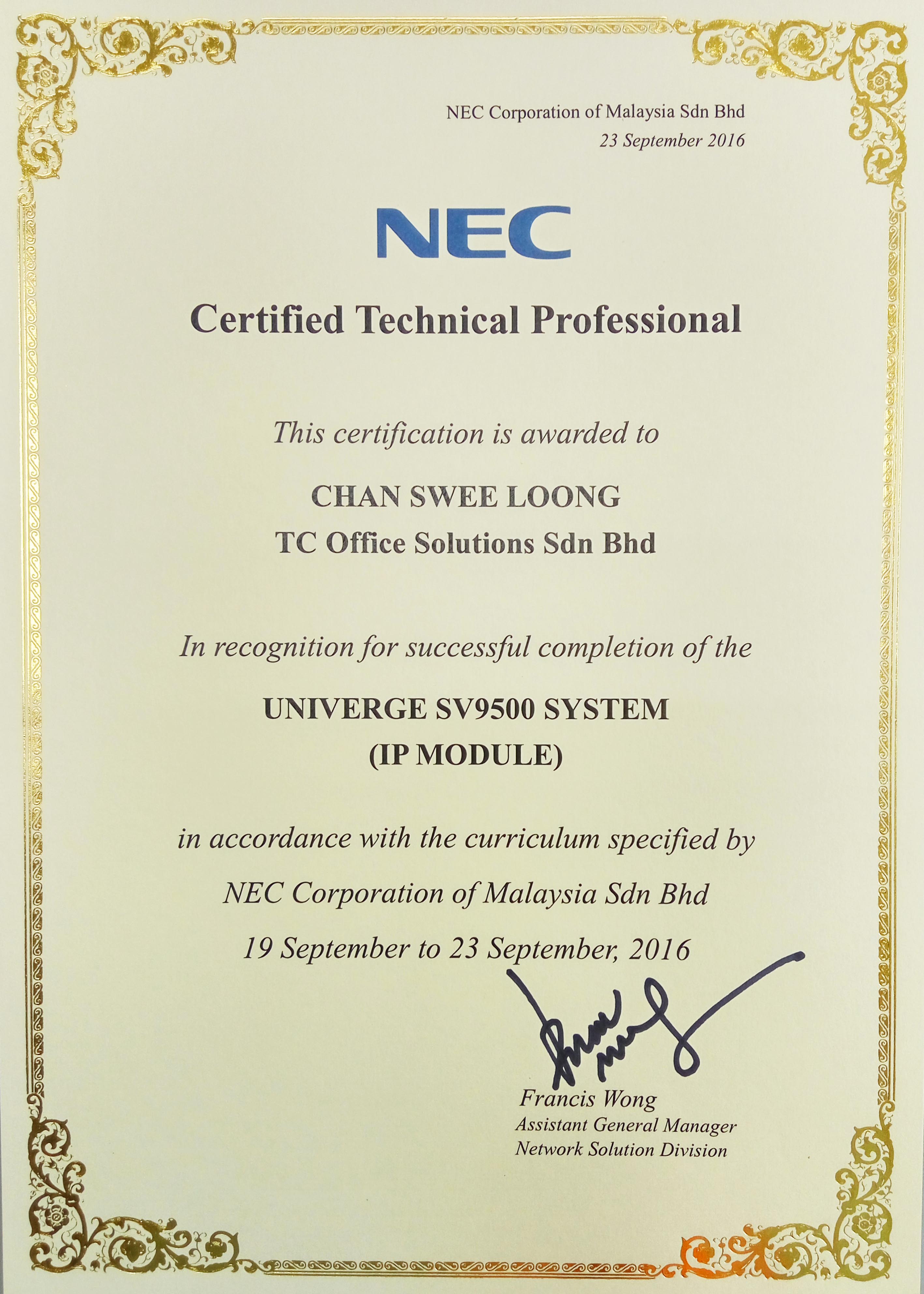 NEC SV9500 Technical Training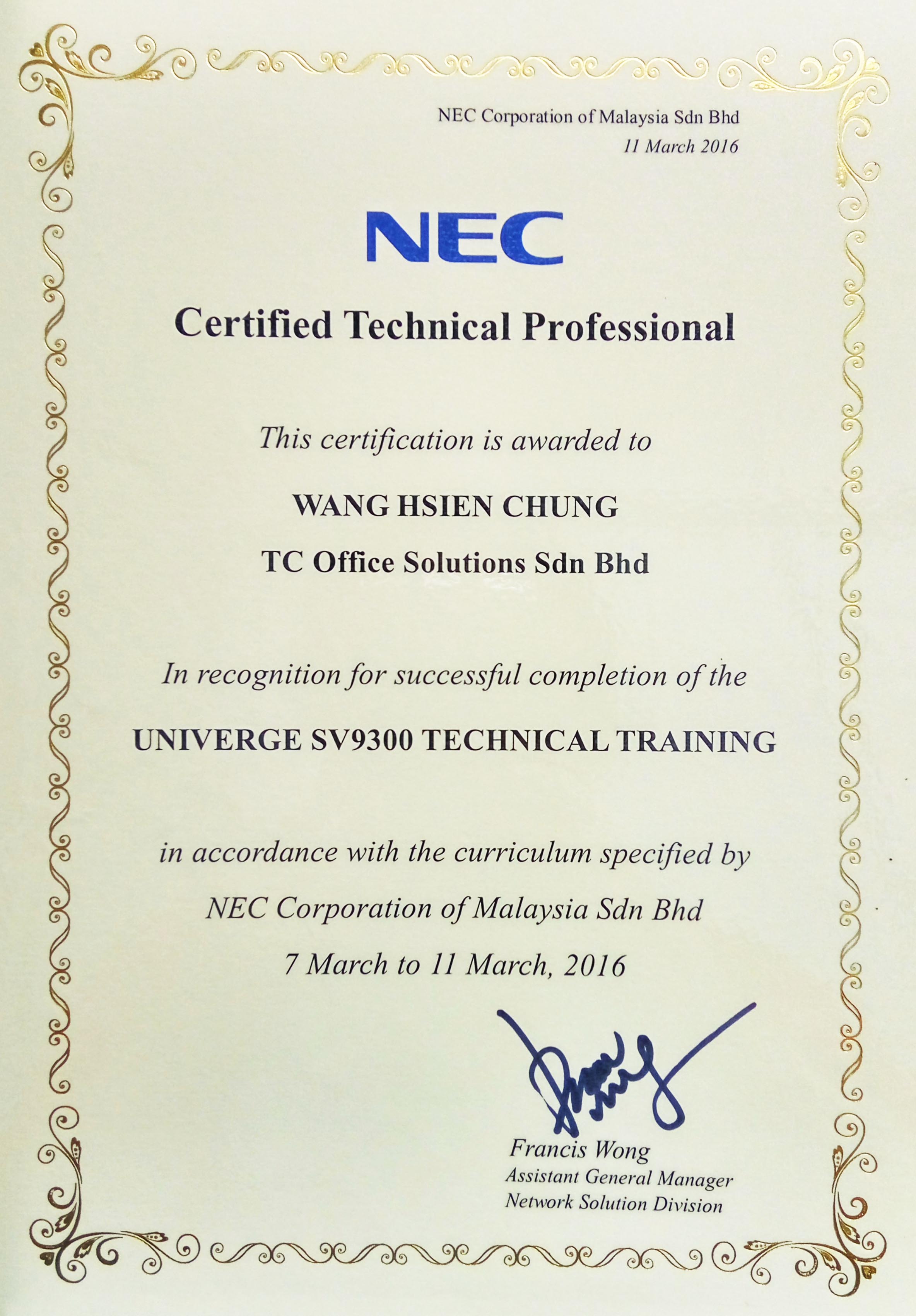 NEC SV9300 Technical Training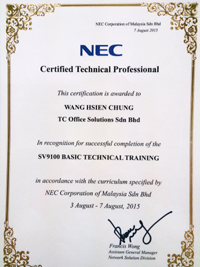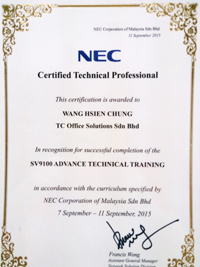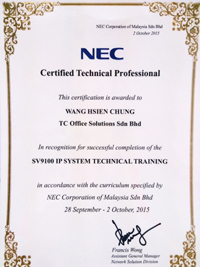 NEC SV9100 Basic Technical / SV9100 Advance Technical / SV9100 IP System Technical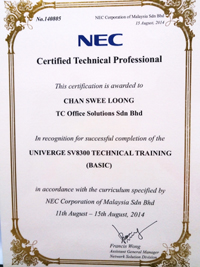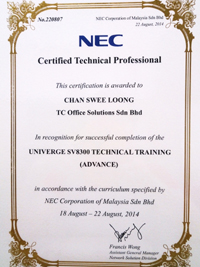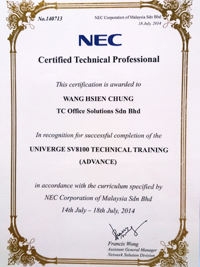 NEC SV8300 Basic Technical / SV8300 Advance Technical / SV8100 Advance Technical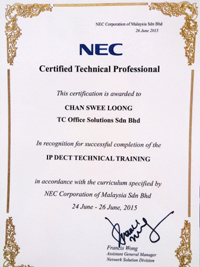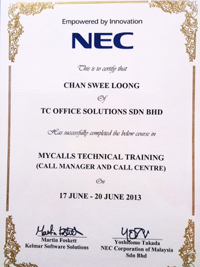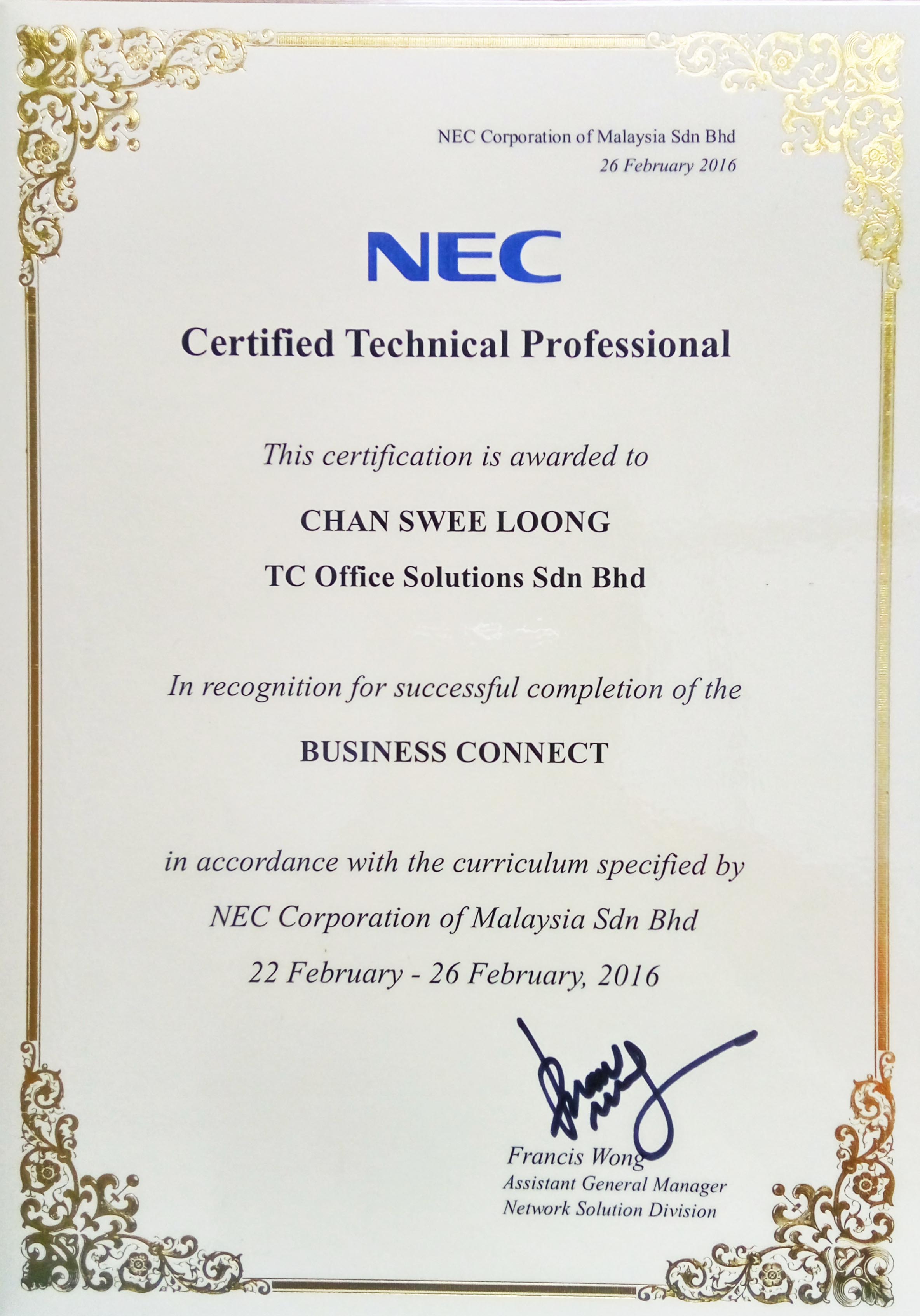 NEC IP Dect Technical / NEC MyCalls Technical / NEC Business Connect



** Latest Sales Contribution Achievements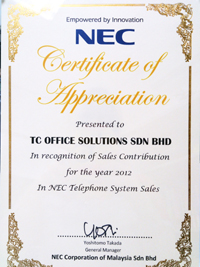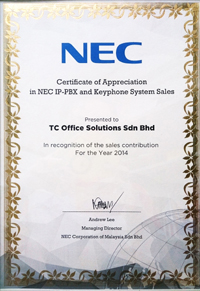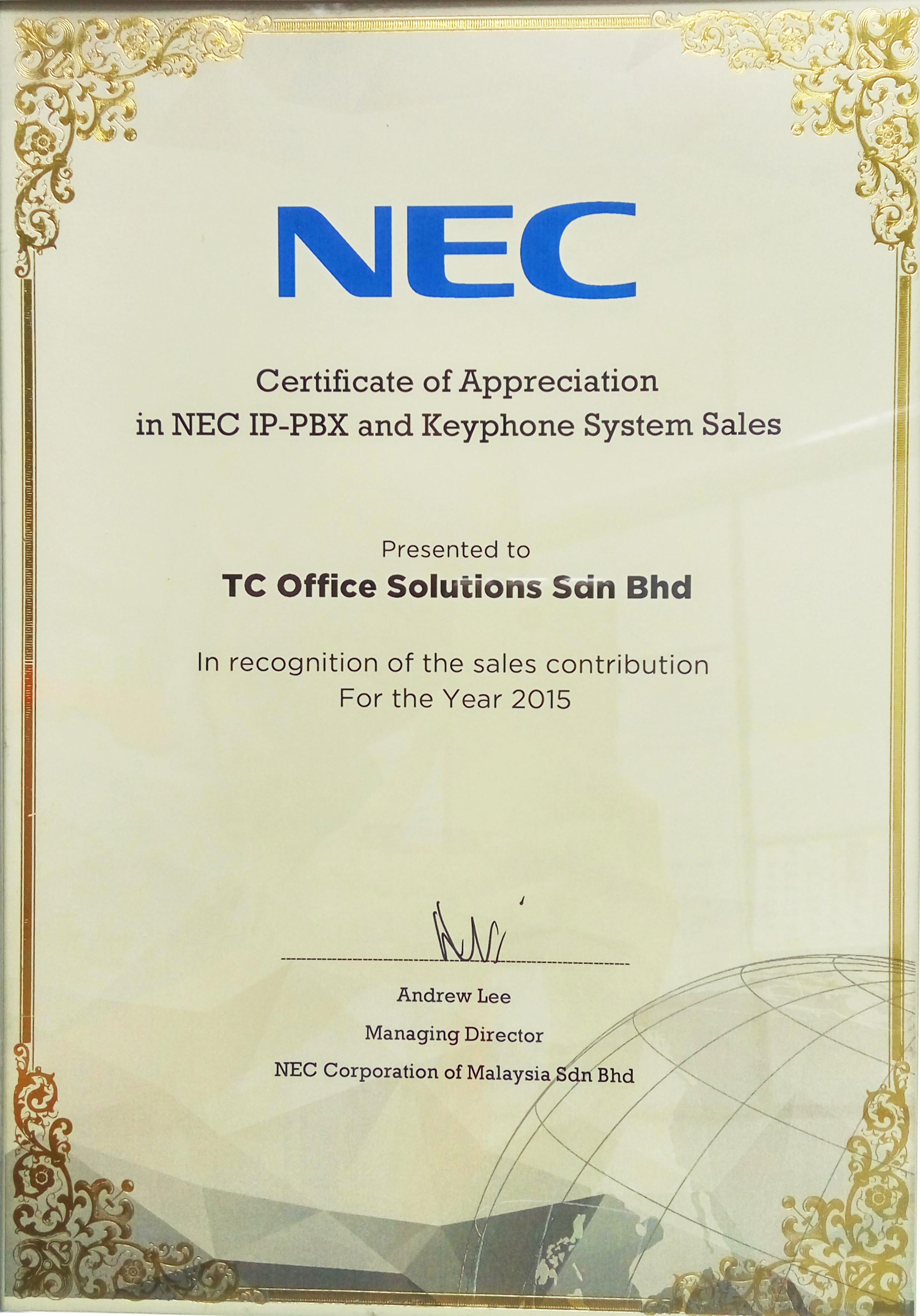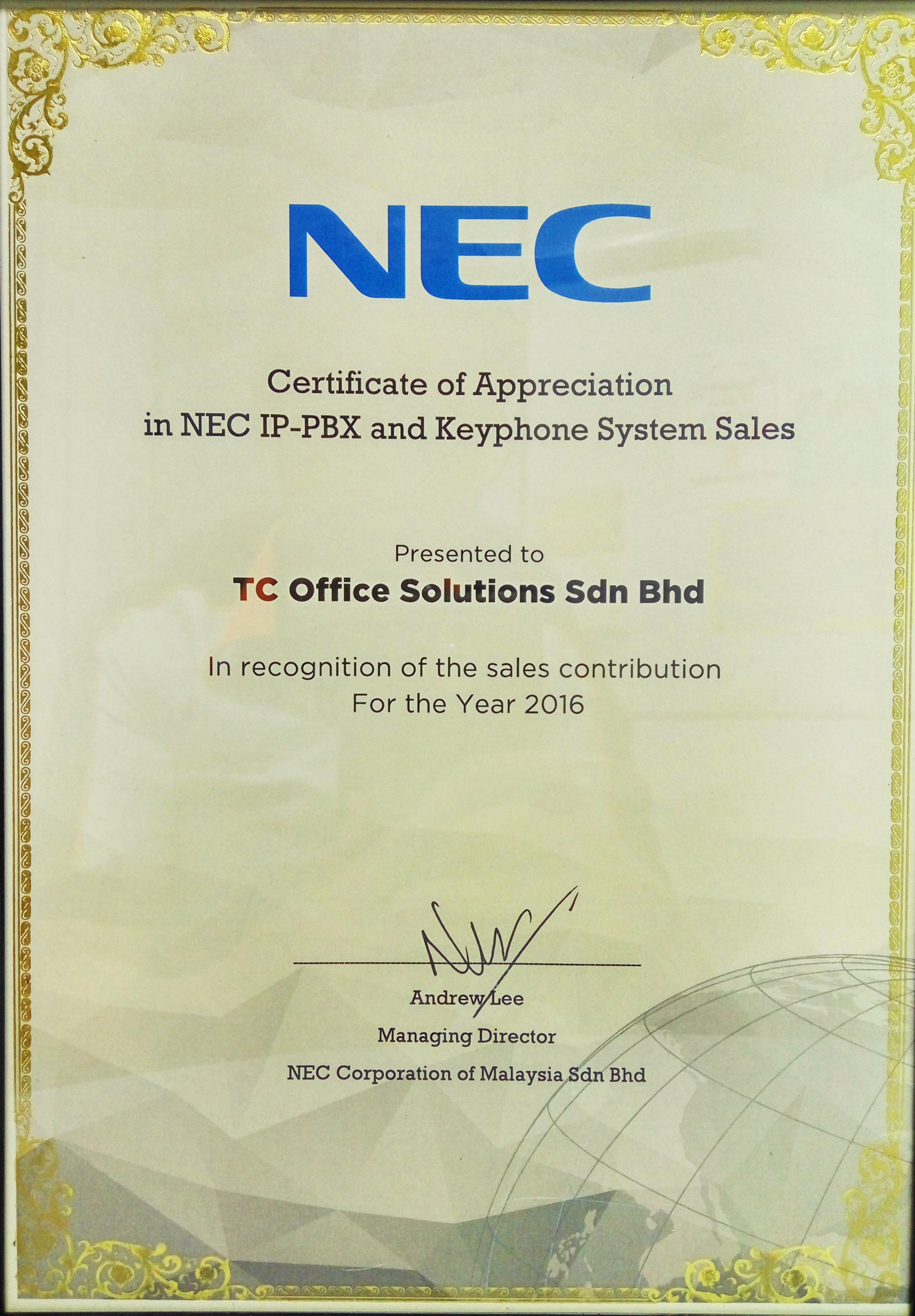 Year 2012 / Year 2014 / Year 2015 / Year 2016

** Latest Awards