Talkcom Mascot & Slogan Contest Results
Check out all contestant submissions below!

Winners as following:
---
1st Prize Winner - Fion Wong - RM1,000


This Mascot has a unique character visor design embedded with Talkcom logo elements. The black, gray and orange color-themed character is professionally designed with its excellence color matching technique. One of the reasons we choose this design was its character explanation, creativity, detail, and unique technology concept.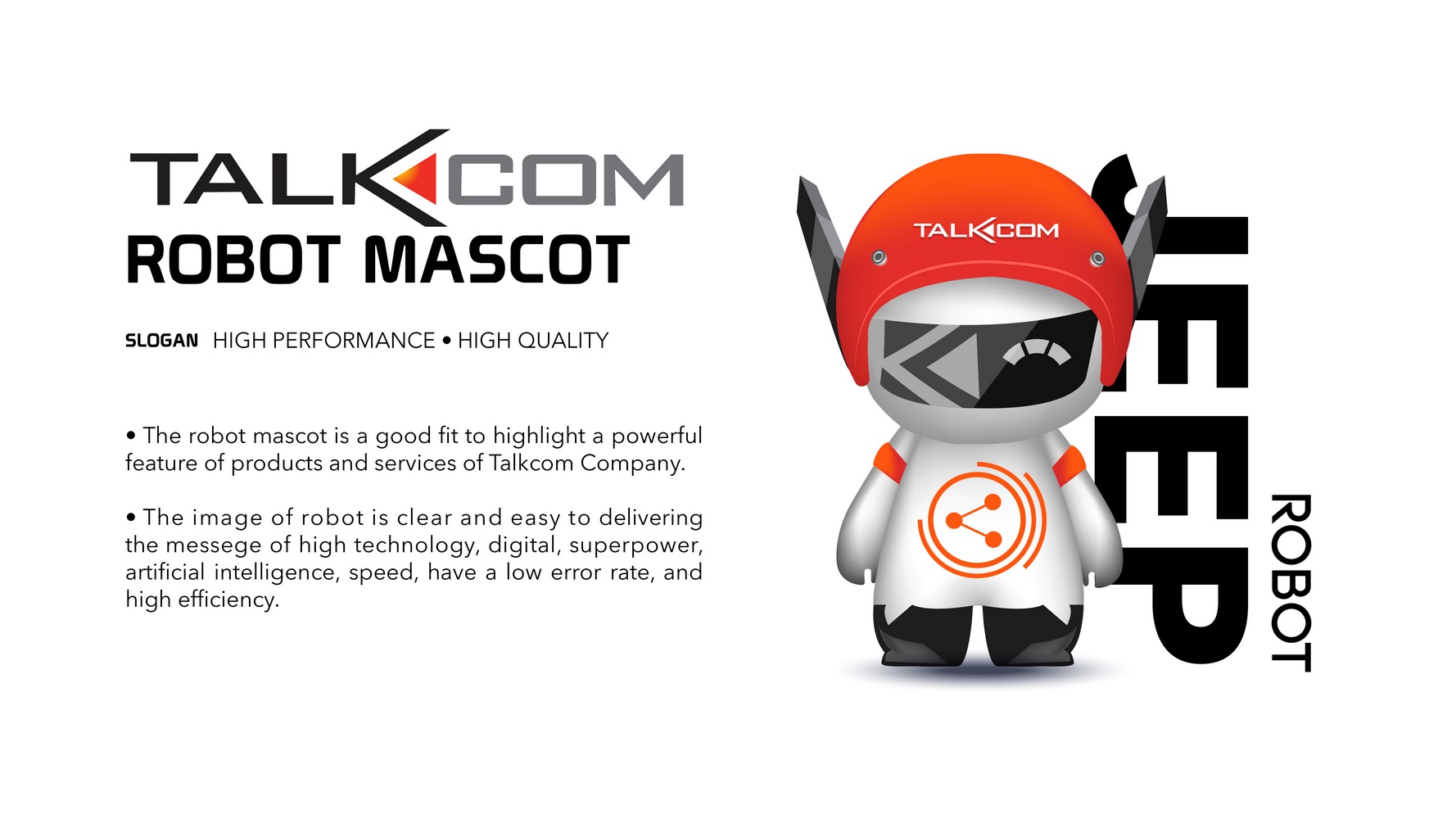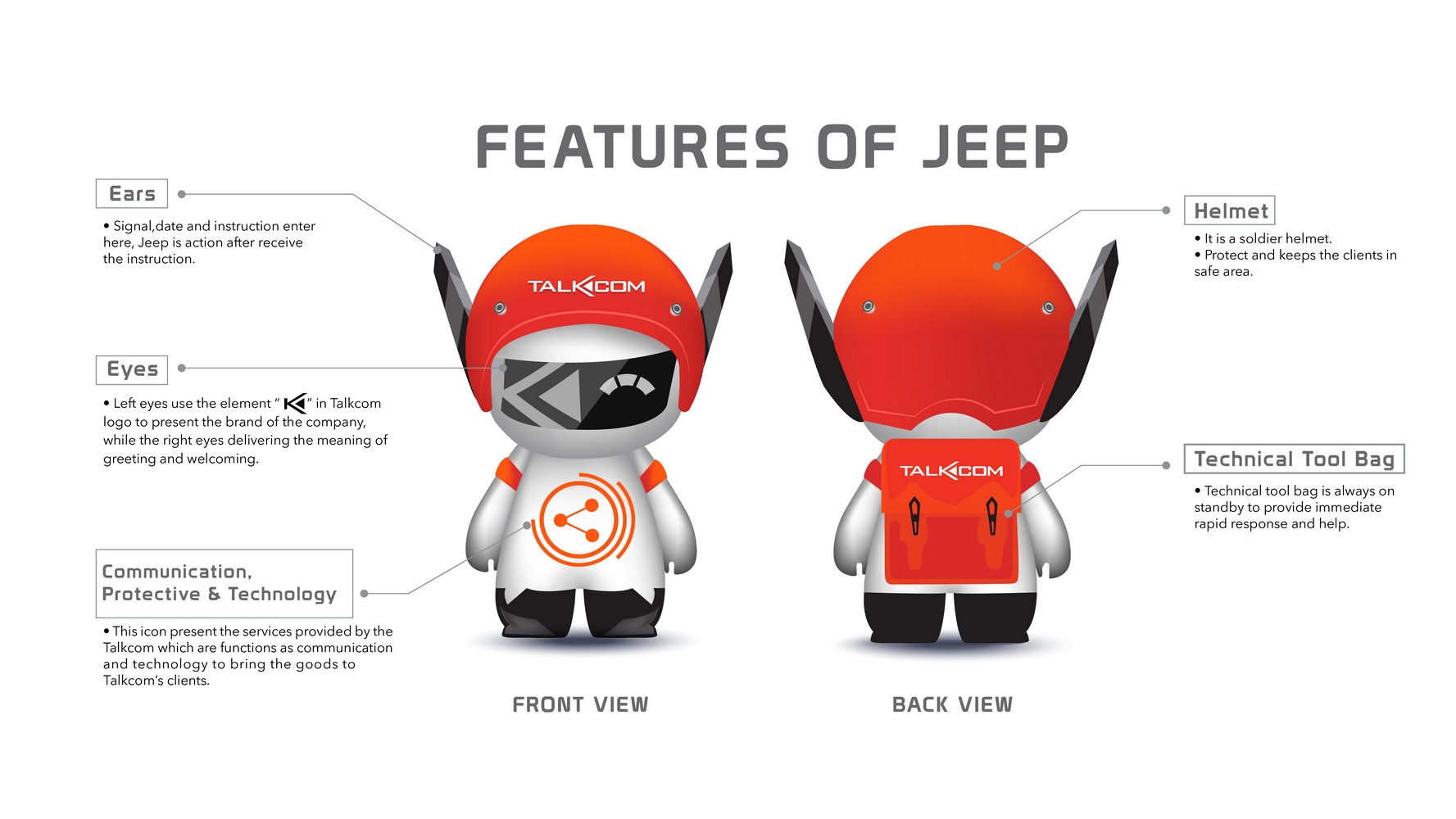 ---
2nd Prize Winner - Darren Sim - RM600


Slogan: Your Security is Our Concern
https://www.facebook.com/largepeople

We like the simplicity in this mascot, it is simple, clean but not lifeless. One of the winning points was the designer able to employ the letter "K" as the mascot character visor. This design is creative and won the second price.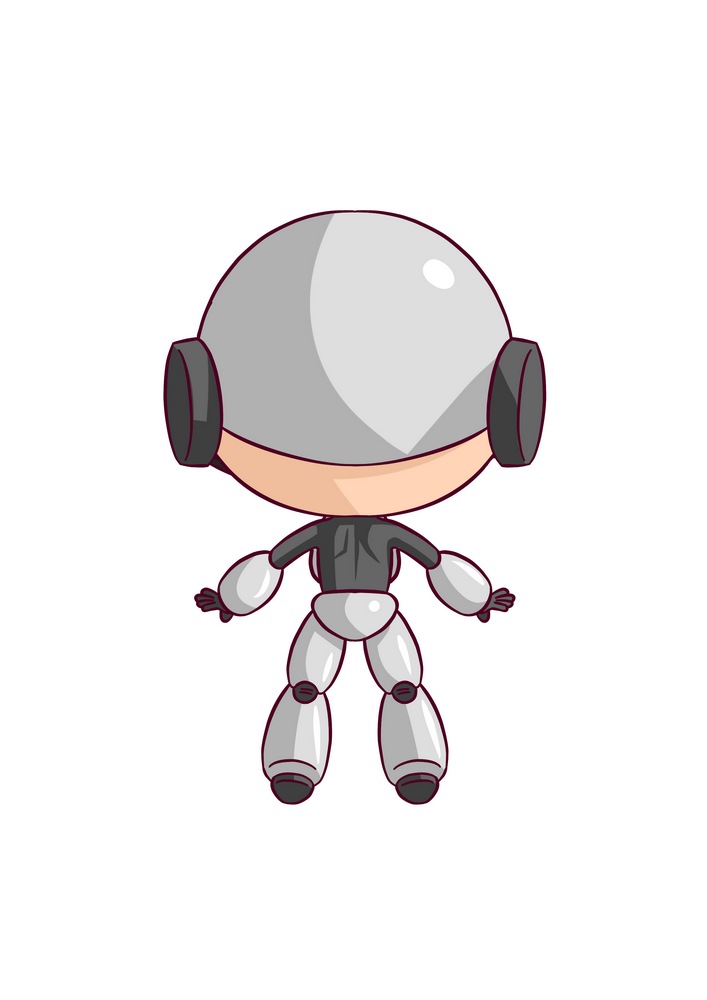 ---
3rd Prize Winner - Taulean Phang - RM400


Slogan: Seamlessly Connecting Your Organisation
https://www.facebook.com/taulean.phang

The TC-BOT character is able to show the toolbox we use carried by our technician every day. it truly represents us as an image as we carried it around to client places for repairs and setup. We like the professionally crafted slogan with its bold expression, we realized it was the right tone we need for our company!


---
Others Submission & Participants:
We value creativity and arts. unfortunately, we were sorry that you're not listed as winners, it's been a hard time for us to decide the winners as each of the contestants has its own strength and creativity. We've decided to share all your dedication and craftsmanship with everyone as a token of appreciation. For those who didn't make it we're sincerely thank you for your precious time to participate in this contest! :)
1. Carmen Lee
2. Airileza Mohd Yusof
3. Alex Tan
4. Najla
5. Sze Min Joo
6. Henry Yenn
7. Jon Khoo
8. Tham Hock Kha
9. Shahrizal
10. Nazrul Raz
11. Yi Xuan
12. Lim Wei Yang
13. Ling Shao Tung
Artworks of non-winners: